The cooling sequence starts immediately after finishing the printing process. The work field of the printer remains highlighted in red until the temperature is safe for removing the printout from the work table. Except the color of highlighting while the device cools down, information on cooling progress is displayed on the printer's panel. When the temperature of printer is safe, the device lighting turns green and the panel displays message Remove Model. Always wear protective gloves when removing the printed object from the work table!
WARNING! The cooling sequence can be skipped after finishing printing. To do this select, the option Skip Cooling from the printer's menu. However, only experienced operators are allowed to use this option. To prevent any accidental burns, make sure that the printing head is cooled down and withdrawn to zero position of X-axis (maximum left).
In order to remove the printout from the table, use the attached spatula to gently pry the object up from several sides. Never use sharp corners of spatula – use only the flat edge of the tool. Never remove the printout by force, as this may damage the work table. In case of problems with separating the printout from the table, it is recommended to reheat the work table and cool it down again. Reheating the table can be repeated several times and may prove necessary for solids with large surface base, the base of printout should be constantly pried up with a spatula when the device is cooled.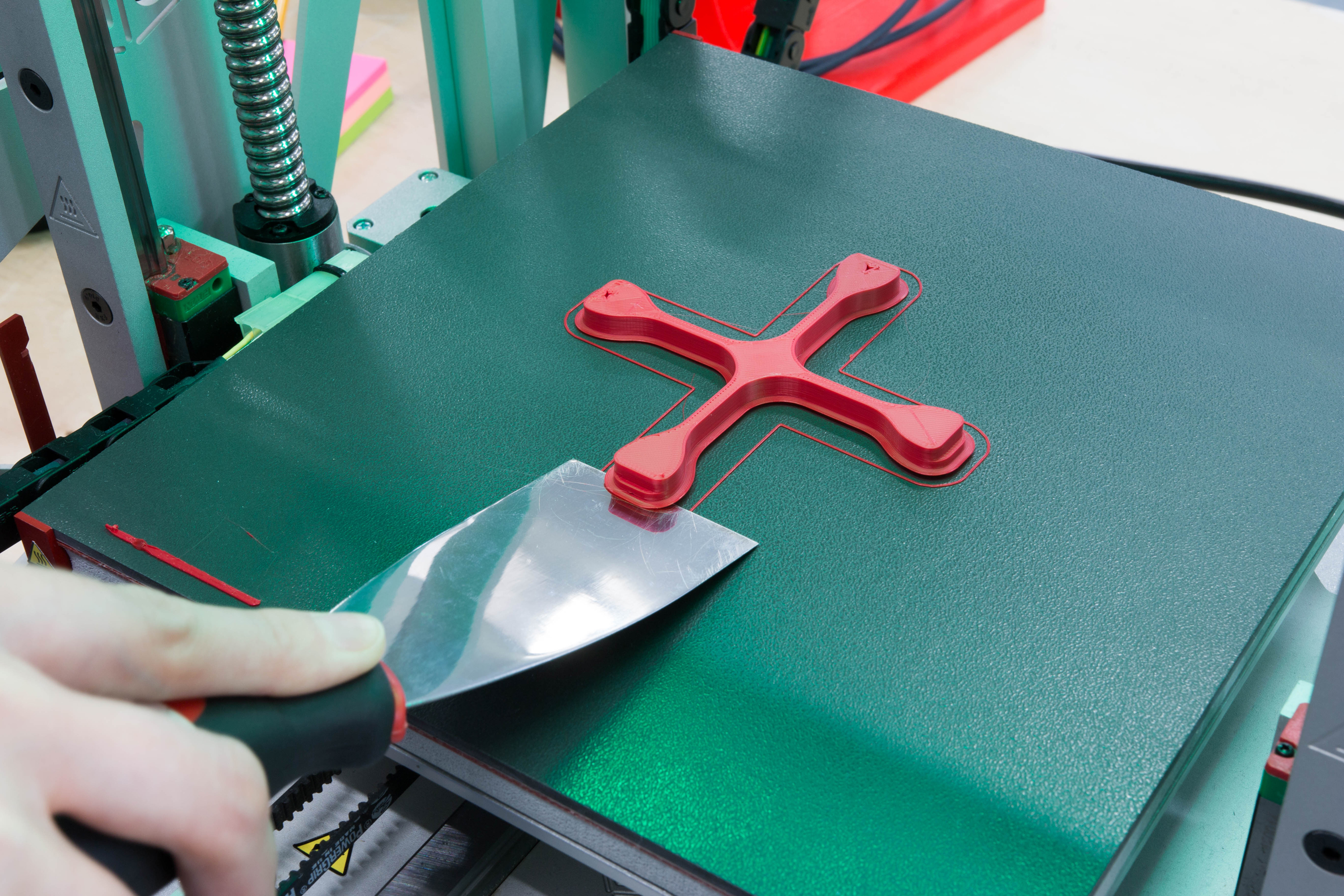 WARNING! Do not touch the table surface with bare hands! Any undesired substance spread on the surface of work table may affect its adhesive/adherent properties necessary for the correct printing process. Always use clean protective gloves to ensure that printed objects shall properly adhere to the table.